---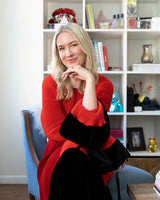 If you are looking for clarity around your illustration career, this is for you!
Over the years I have received countless emails and direct messages from the incredible Travel Write Draw community asking for advice on how I started out my career as an illustrator, how I know what prices to charge, how I started working with my dream clients and so much more. I know firsthand just how hard it is to get these questions answered when you are first starting out.
After 10+ years working as a freelance illustrator in every capacity of both the luxury fashion and travel industries, from editorial commissions, to live events, global campaigns, brand ambassadorships, print and pattern design for products, and now licensing, I'm thrilled to offer a 1 HR (60 min) consultation service for your very own personal Q&A session with me!
Once you make your purchase of the 1 HR (60 min) consult, please email info@travelwritedraw.com to schedule your time and please include all relevant links to your work (social media and website)! 
PLEASE READ BEFORE PURCHASE: DISCLAIMER BELOW
By making this purchase you are consenting to the following:
1. You will have all your questions prepared in advance of the 1 HR (60 min) consult to ensure the most productive use of your time together on the call.
2. You acknowledge that Meagan will try to answer as many questions as she can during the 1 HR (60 min) consult. Any leftover questions you may have following your call could require an additional 1hr session.
3. You understand and accept that Meagan is speaking strictly from lived experiences. She is not a licensed coach or psychologist and cannot guarantee the outcome of your career after your consult with her.
4. You accept and acknowledge that there are no refunds on this purchase.
If you are in agreement with all of the above, please purchase your 1 HR consult spot. Meagan can't wait to speak with you!